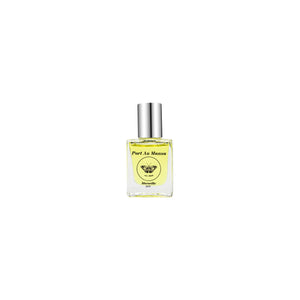 Sale price

$46.01

Regular price
10 ml
In the sun-kissed city of Marseille, where life is lived to the fullest, you'll find folks dressed in their finest sportswear - Nike TNs and football jerseys - as they lounge on their porches, smoking hookah and listening to the sounds of JUL. Every street corner is a feast for the senses, with West African restaurants serving up savory dishes like Yassa Poulet and Domoda, accompanied by a refreshing drink of Wonjo or Ginger. Amidst the rugged calanques, the adventurous youth jump into the turquoise waters of the Mediterranean, their Nike and Salomon shoes leaving behind a trail of excitement.
Days are spent basking in the sun, from sunrise to sunset, at the Malomosque, immersing in the saltwater swims and experiencing life in all its glory. Here, no one takes themselves too seriously, knowing that life is just a timeline. Cultures from Algeria, Comoro Island, Tunisia, and Senegal have all converged in this city, creating a tapestry of diversity and unity.
Marseille, thank you for embracing Port Au Mansa on this journey called life. To the kids at LA KP, much love!
13 ℃

Notes:
Sandalwood, Tonka Bean,Egyptian Musk, Lavender, Bergamot
Adding product to your cart
Use left/right arrows to navigate the slideshow or swipe left/right if using a mobile device